Troutfest TX 2020 – Featured Speakers
The Troutfest Texas 2020 Committee is thrilled to announce our impressive array of fly fishing experts from all over the country who will be speaking at TFTX 2020!
Keynote & Featured Speaker
Tom Rosenbauer, Brand Manager for Rod & Tackle for Orvis in Vermont
Tom Rosenbauer has been with the Orvis Company for 43 years, and while there has been a fishing school instructor, copywriter, public relations director, merchandise manager, and was editor of The Orvis News for 10 years. He is currently Brand Manager for Orvis Rod and Tackle. As merchandise manager, web merchandiser, and catalog director, the titles under his direction have won numerous Gold Medals in the Multichannel Merchant Awards.
Tom was awarded Fly Rod & Reel's "Angler of the Year Award" for 2011 for his educational efforts through his books, magazine articles, and podcasts. He was also awarded the Izaak Walton Award for his educational work by The American Museum of Fly Fishing in March of 2019.
Tom has been a fly fisher for over 50 years, and was a commercial fly tier by age 14. He has fished extensively across North America and has also fished on Christmas Island, the Bahamas, Belize, in Kamchatka, Chile, and on the fabled English chalk streams. He is credited with bringing Bead-Head flies to North America, and is the inventor of the Big Eye hook, Magnetic Net Retriever, and tungsten beads for fly tying. He has about 20 fly fishing books in print, including The Orvis Fly-Fishing Guide, Reading Trout Streams, Prospecting for Trout, Casting Illusions, Fly-Fishing in America, Approach and Presentation, Trout Foods and Their Imitations; Nymphing Techniques; Leaders, Knots, and Tippets, The Orvis Guide to Dry-Fly Techniques, The Orvis Fly Fishing Encyclopedia, and The Orvis Fly-Tying Guide, which won a 2001 National Outdoor Book Award. His collaboration with photographer Andy Anderson, Salt, also won a National Outdoor Book Award in 2014. He has also been published in Field & Stream, Outdoor Life, Catalog Age, Fly Fisherman, Gay's Sporting Journal, Sporting Classics, Fly Rod & Reel, Audubon, Men's Journal, and others. His latest books, Fly Fishing for Trout—The Next Level, and Hatch Strategies, were published in 2016. Tom is the writer and narrator of "The Orvis Fly-Fishing Guide Podcast," one of the top outdoor podcasts on ITunes. He lives with his wife and son in southern Vermont on the banks of his favorite trout stream.
Pat Dorsey, Head Guide and Co-Owner of the Blue Quill Angler fly shop in Evergreen, Colorado
A native of Colorado, Pat Dorsey has been guiding for nearly 30 years. Pat Dorsey spends well over two hundred days a year on the water, a combination of guiding customers, hosting destination travel-trips, and personal days on the water.
Pat Dorsey is the head guide and co-owner of the Blue Quill Angler fly shop in Evergreen, Colorado. He oversees and trains more than 25 guides, setting the standard for integrity and professionalism in the Blue Quill Angler guide operation. Dorsey also, maintains an online stream report that monitors stream flows and conditions for the Blue, Colorado, South Platte (Cheesman, Deckers, Spinney Mountain Ranch, and Elevenmile Canyon), North Fork of the South Platte, and Williams Fork Rivers.
Pat Dorsey is a Simms Ambassador, a member of the Sage Elite Pro Team, Fishpond Ambassador, Orvis Pro Team Member, Yeti Pro staff, and Scientific Anglers pro staff. Pat Dorsey is the Southwest Field Editor for Fly Fisherman Magazine.
In 2005, Pat authored the book, A Fly Fishing Guide to the South Platte River, a complete how-to fly fishing manual for the entire South Platte River drainage. It encompasses a thorough look at each section of the river detailing the hatches and recommended fly patterns for each of the four seasons of the year.
In 2009 Pat Dorsey authored Fly Fishing Tailwaters, a comprehensive book on how to fish tailwater fisheries. In 2010 a companion book to Fly Fishing Tailwaters hit the shelves, Tying and Fishing Tailwater Flies, which is jam-packed with how to tie Pat Dorsey's favorite "guide flies". This book includes 500 step-by-step tutorials, as well as, helpful tips and illustrations on how to rig and fish them. His latest book is Colorado Guide Flies, which was released in 2015. It features tips from the state's best guides and includes approximately 600 proven guide flies with recipes.
Pat Dorsey is an accomplished fly tier and has originated a number of very effective patterns such as the Mercury series, UV scud, Limeade, Cherry-Limeade, Paper Tiger, Top Secret Midge, Medallion Midge and the famed Black Beauty. Although Pat Dorsey no longer has the time to tie flies commercially, he once produced over 28,000 flies in a year. Dorsey is a fly designer for Umpqua Feather Merchants. His signature flies are available at the Blue Quill Angler and other specialty fly shop throughout the United States. Pat Dorsey is also a Pro Team Member for Whiting Farms. Many of his flies incorporate Whiting Farm products.
Pat Dorsey is a nationally known speaker. He travels the United States sharing his passion for fly fishing at trade shows and private fishing clubs. He is a Celebrity Speaker for the International Sportsmen's Exposition in Denver and is very active in Trout Unlimited and the conservation of cold-water fisheries.
Pat Dorsey is the proud father of three wonderful boys, Forrest, Zach, and Hunter. He is also blessed with two step children, Nicole and Michael Richardson. They, like their dad, enjoy fly fishing. His wife, Kim, is an avid angler and often appears with Pat at trade shows and other speaking engagements. Kim and Pat Dorsey, also, host a yearly trip to Alaska Sportman's Lodge each September and Rio Manso Lodge each December (Patagonia) with a group of his clients.
Alvin Dedeaux, Captain, Owner and Head Guide of All Water Guides in Austin, Texas
Alvin Dedeaux, the owner and head guide at All Water Guides is set as a Featured Presenter at Troutfest TX 20! Alvin is a local legend and an ambassador for YETI, Howler Brothers and Costa Sunglasses.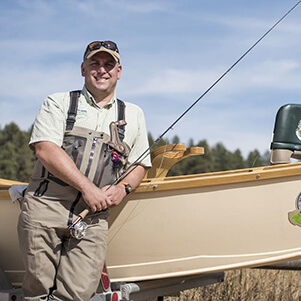 Kirk Deeter, Editor of Trout Magazine, Field & Stream and Angling Trade in Colorado
Kirk is the editor of TROUT magazine. He is also an editor-at-large for Field & Stream and the editor-in-chief of Angling Trade. A lifelong angler, he has produced award-winning stories from the tip of Tierra del Fuego in Argentina to north of the Arctic Circle in Russia. His work has appeared in WIRED, Garden & Gun, The New York Times, and elsewhere. He co-authored the best selling Little Red Book of Fly Fishing. He lives in Colorado with his wife of 25 years (Sarah), and son (Paul).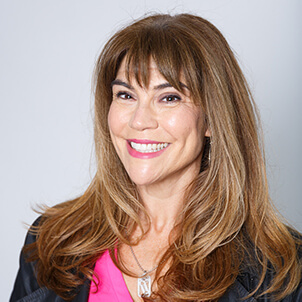 Lia Colabello, Costa #KickPlastic Ambassador + Managing Principal of Plastic Pollution Solutions in South Carolina
As Costa Sunglasses' Kick Plastic Cause Ambassador, Lia Colabello helps Costa reduce its single-use plastic footprint in its office, operations and events, and engages Costa's communities to do the same. With a background in ocean conservation focused on marine plastic pollution, Lia has worked internationally with organizations including The 5 Gyres Institute and the Surfrider Foundation.
Originally from the North Shore of O'ahu in Hawaii, Lia attended the University of Southern California, where she played varsity water polo and graduated with degrees in Broadcast Journalism and Anthropology. She has an MBA from Thunderbird School of Global Management at Arizona State University. She lives in Charleston, SC and loves to explore the ocean and waterways around the Lowcountry with her family, and they are aspiring anglers.