GRTU Sends Local Teens to National TU Teen Summit – Dakus Geeslin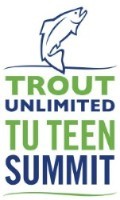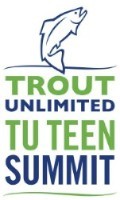 GRTU has once again stepped up to the plate in a big way by providing funding for two area teens to attend the TU Teen Summit National Leadership Conference. Each of the last three years GRTU leadership has approved funding to cover travel expenses and tuition for a couple of local teens to attend the Teen Summit.
The Summit will be held June 21-25th at the MacMullan Conference Center on the banks of Higgins Lake near Roscommon Michigan.
The Teen Summit is for teen across the country to meet other TU teens and develop strategies for TU to better engage teen members, learn how to become a TU leader in their community, work on a service project, and fish. They will spend three full days in the birthplace of Trout Unlimited with a group of new friends that love fishing, the outdoors and TU.
Activities include: · conservation and fishing tours of the Au Sable · leadership skills workshops to bring new TU activities into your community · conservation and science sessions · fly tying and fly fishing workshops · fly fishing and conservation biology guest speakers · a service project at a local stream · lots of time for hanging out by the campfire, tying flies, and fishing!
GRTU continues to prioritize youth education and outreach efforts. We believe passing on the heritage of trout fishing and conservation is essential for the future our natural resources. GRTU Teen Summit attendees have been instrumental in developing and growing our very own Youth Trout Camp and have worked within their communities to recruit others teens to our program. They've also been very good at getting their parents involved in our chapter too!
Teen Summit attendees Amber Muttoni and Jake Marshall plan to share their experiences and a few things they learned with our chapter at the October meeting. I hope to see you there!
Dakus Geeslin, Youth Program Chair and VP Chapter Affairs