Summer '17 Fisheries Update – Jimbo Roberts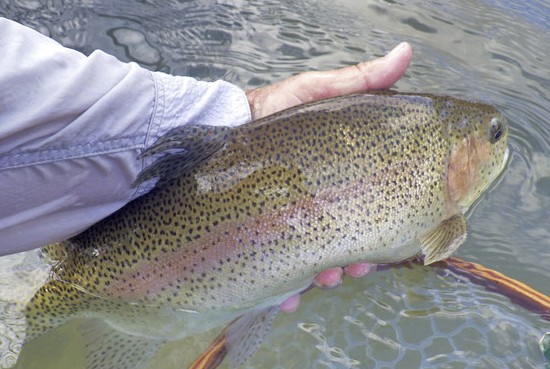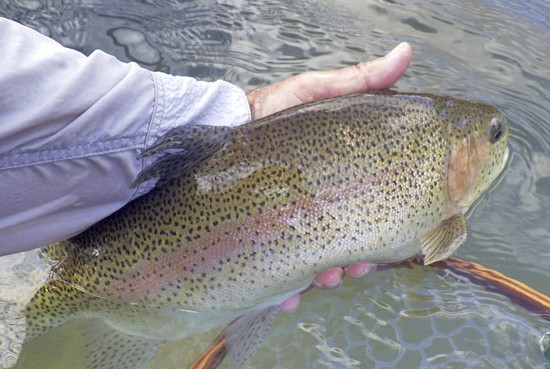 We are just one good rain over the upper basin from having the lake hit pool and have sustaining summer flows for our Trout. How likely are we to have the flow agreement to kick in? Pretty good! Of course, it has looked like this the past two summers. And then one huge rain "too many" flushed the cold water understory from the lake. The recent forecast is for rain in the upper basin early next week. This summer rains, flows, and water temperatures may work out just right for the fishery! Let's hope so!
The current long range forecast for central Texas is looking a little different than the last two years. The conditions in the Pacific have changed and returned to ENSO neutral conditions. This means we should have normal rains through most of the summer. Also NOAA is predicting a return to EL Nino conditions in late summer and early fall, thus increases in normal rainfall at the right time. These are just about the most perfect conditions that we would ask for, if we could.
Most of the season we have seen flows of 600-400cfs. Lately those flows have decreased and have been consistently below 200cfs. In these lower flows catching has been great!  These lower flows have concentrated the fish and allowed wading anglers to reach the better holding spots. The numbers I have been catching lately have returned to my long term averages. Rainbows are fat and bright chrome, Browns are developing more of their characteristic yellow bellies and still growing. I've caught more 18-20″ trout these last few weeks than all the rest of the season. If we have sustaining summer flows, we can expect good holdover of trout down to Little Ponderosa, fair holdover down to Rocky Beach and marginal holdover below that.
So we should have a good summer of fishing for trout on the Guadalupe. Watch your water temperatures and move upstream or quit fishing for trout when temps hit 70 please. Releases from the dam are 60. If we had two years of no severe flooding, we would see releases of about 55, but what we have is good enough. There are stilleight year-round LAP leases open and places like Whitewater, Lazy L&L, and Rocky Beach only charge $10 to park and fish. I would suggest fishing early before the tubers get out in force. But even in the middle of the day fishing can be good, you just have to wait for the flotillas to pass. It can actually be better after the tubers pass, having stirred the nymphs on the bottom, and spurring feeding.
Next season will see some changes in GRTU's Fisheries programs. We will be stocking 12,000lbs of rainbows again and we will increase the browns from 1,000lbs to 2,000lbs. They will be bigger and they have promised a December delivery date next season, Hallelujah! We are also looking to increase the number of LAP sites to allow more access. We will have to increase the cost of the LAP a little to cover these increases in expenses, but it will be well worth it.
The Fishery Committee and Board is looking at making some changes in the LAP to increase member satisfaction and compliance. These details will be finalized in the near future. Watch for notices on our website and email announcements about these changes.
If every thing goes as expected we will see good summer fishing and holdover, the first since 2010. And next season, possibly phenomenal numbers and fishing. I want to thank everyone in GRTU and the LAP for making all this possible. It's your participation and donations that make possible the purchase of all the rainbows and browns we stock resulting in our fabulous fishing. We've had our ups and downs with this fishery, and right now we are looking at one of those all too rare up swings in the fishery. So get out there and enjoy it!
Jimbo Roberts, VP of Fisheries