TFTX 2021 Cancelled Due to COVID-19 Concerns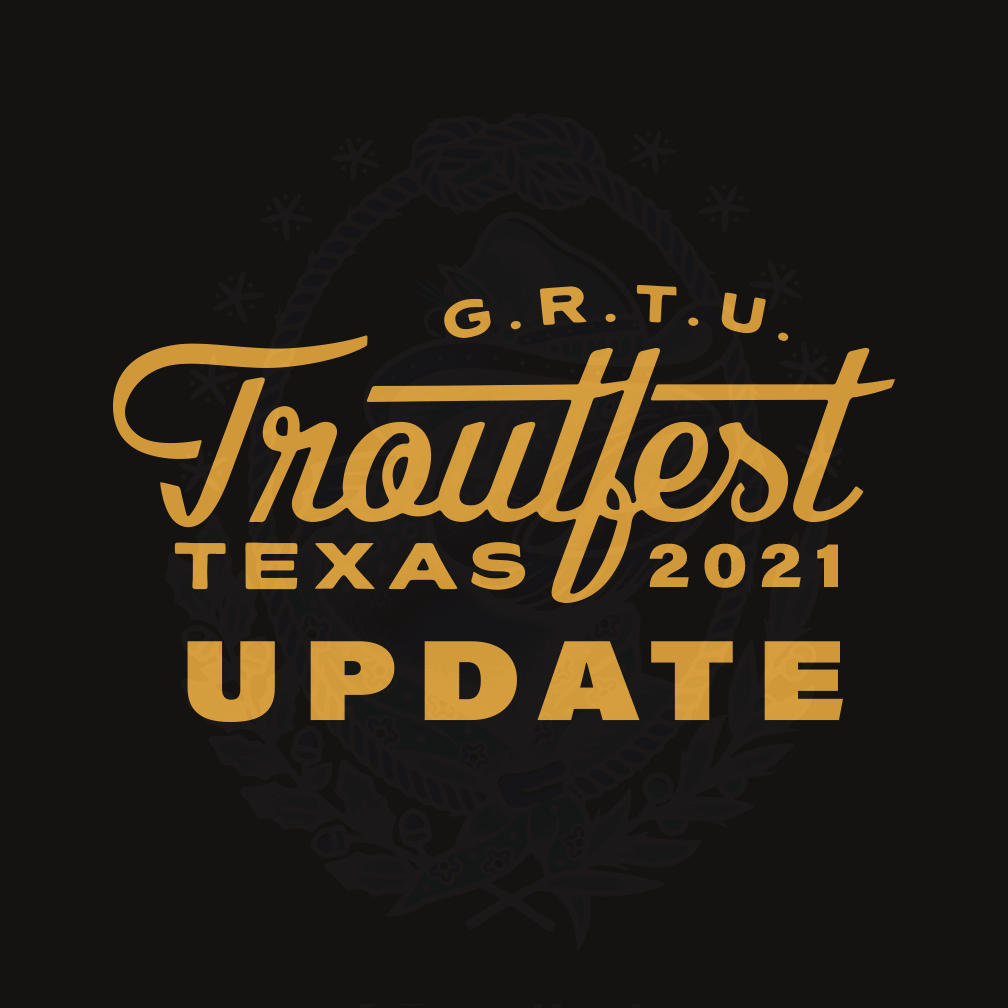 In light of the on-going situation regarding COVID-19, and after significant discussions and debate, the Board of Directors of Guadalupe River Trout Unlimited (GRTU) has decided that it will not host the Troutfest TX (TFTX) event in 2021, and instead will focus on 2022 for the next event.
The GRTU Board made this decision in an abundance of caution and after evaluating numerous options. There were several key factors for the decision. First and foremost, GRTU took into account the safety and well-being of members and event attendees. Currently, large events of this magnitude are not being scheduled due to safety concerns and it is unclear when an event of this size will be safe to host.
In its review of other corporate and not-for-profit event planning, GRTU found most organizations were taking a "wait and see" approach to planning large events in the first quarter of 2021 and not making firm commitments. TFTX takes a tremendous amount of planning time and commitments. It would be unfair to ask for volunteer time commitments and unwise to make financial commitments on behalf of GRTU when we are not confident on the feasibility of hosting the event.
The success of TFTX is also driven by the support and donations of our fly-fishing outfitter and guide community. Some of these industry segments have been heavily affected by the economic impacts of COVID-19. Instead of asking this community for their financial support of our event, the Board of GRTU prefers at this time to ask our membership to make a concerted effort to support this community directly.
While we are cancelling the TFTX event as we have known it for the past few years, we will continue to monitor the situation. If the conditions and climate do evolve, we may consider a less expansive event, perhaps a one-night banquet, to support and raise funds for our cold-water conservation efforts. We will advise our membership and the local community of any plans in that direction as we confirm them.
We appreciate your past support of TFTX, look forward to seeing you at TFTX 2022, and encourage you to continue to support your local outfitter and guide community, GRTU and Trout Unlimited.
Thank you,
The Board of Directors, GRTU