Troutfest TX 2020 Recap – Lise Lozelle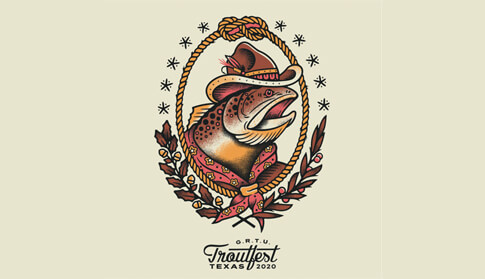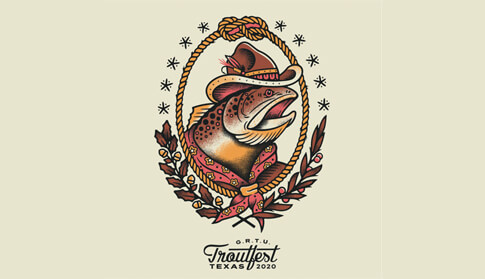 Thankfully Troutfest TX 2020 took place before COVID-19 changed the world.
Thank you to the small army of GRTU volunteers that dedicated their time and talent to make this year's event a huge success! Once again, the Friday night banquet sold out, we had a great line-up of speakers, awesome exhibitors and a packed pavilion for the Fly Fishing Film Tour movie night.
This years' banquet did not disappoint! We were honored to have Tom Rosenbauer of the Orvis Company in from Vermont as our Keynote speaker. His passion for fly fishing is an inspiration and it was so fun to show him some Texas hospitality. We also had an amazing auction that included several special LIVE auction offerings highlighted by our favorite auctioneer Gary Rogers from New Braunfels Auction Co. Lazy L&L, as always provided another outstanding dinner with carving stations and more.
In addition to Tom, we had a great line-up of speakers! Featuring Austin's own Alvin Dedeaux, Kirk Deeter, Pat Dorsey and Lia Colabello. Like past years we also had an amazing line-up of classes thanks to a dedicated group of FFI Casting Instructors.
For the second year in a row Mike Tabie designed some awesome artwork in honor of Troutfest TX. This year he featured a brown trout in a cowboy hat, and it was a hit!
We had record numbers at the Expo on Saturday picking up gear, soaking up the sun, taking classes, listening to speakers, grabbing food and drinking beer — it was a great day!
Thank you to everyone that attended, volunteered and supported Troutfest TX 2020! Unfortunately, COVID has other plans for our 2021 event. If we are able to hold a smaller banquet we will, otherwise we look forward to seeing you for Troutfest TX 2022!