GRTU hosted the 7th annual Youth Trout Camp at Rio Guadalupe Resort over MLK day weekend in mid-January. After cancelling the 2021 camp due to pandemic concerns it was great to reconnect with the next generation of trout conservationists. Twenty boys and girls aged 12-17 and parents from all over Texas participated at camp and spent 2 days and 2 nights in riverside cabins learning about and experiencing firsthand the Guadalupe River trout fishery.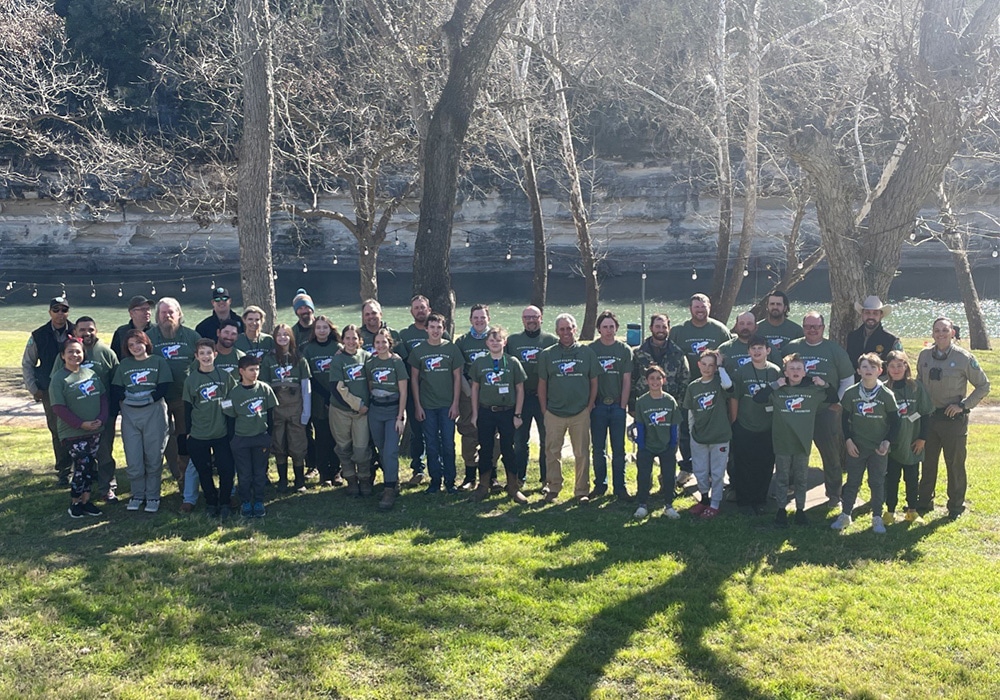 Weekend activities included the following:
Saturday Activities
Trout trivia and research
Texas Game Warden Interactive Session
Fly fishing 101
Fly casting & fly tying
Knot tying and fishing prep
River ecology and water quality
Kayaking and water safety
Sunday Activities
Half day guided fishing trip
More trout fishing at Rio
Youth leadership opportunities
Closing ceremonies
Prize giveaway
BBQ
Since 2015, the GRTU Youth Trout Camp has served over 200 youth and parents across Texas and introduced them to the nation's southernmost year-round trout fishery. The feedback youth campers and parents has been overwhelmingly positive and confirmed we are doing great things through the Youth Education Initiative.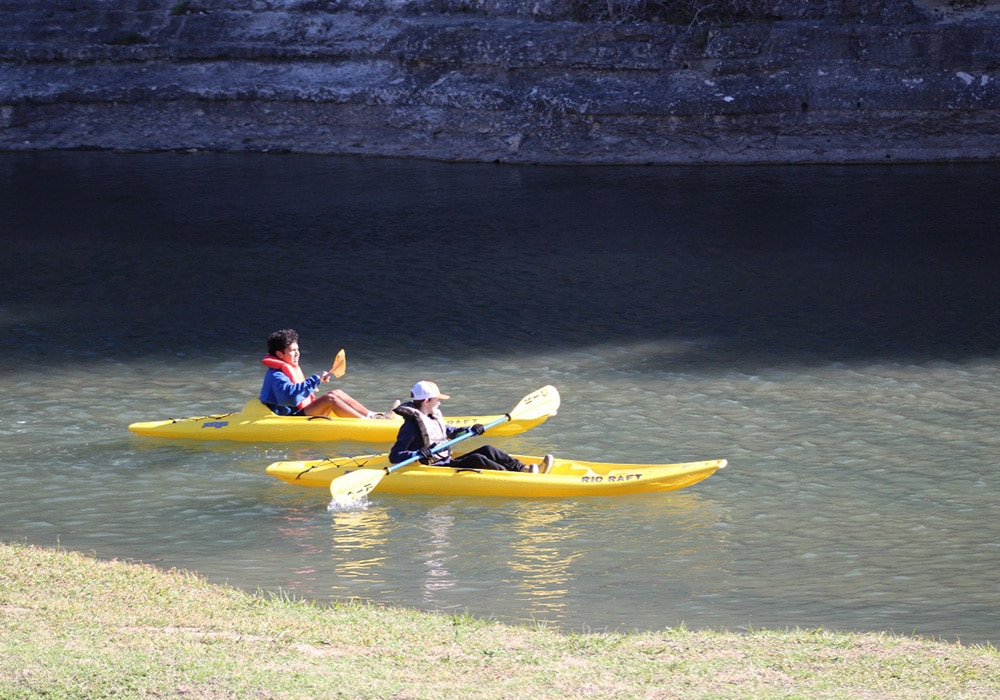 The Youth Trout Camp wouldn't be possible without the support of GRTU and our family of volunteers (cooks, instructors, and GRTU board members) and partners. A special thanks to Gruene Outfitters, Living Waters Fly Fishing, Action Angler, All Water Guides, Castell Guide Service, Expedition Outfitters, and Texas Parks and Wildlife Department. These fine folks and their teams have contributed to the Youth Camp for many years and deserve a special shout out. Also, thanks to the youth camp home on the river, Rio Guadalupe Resort, for helping with lodging and camp dining hall. GRTU also thanks Gruene Outfitters Fly Fishing Film Tour, the McBride Conservation Fund, and GRTU members for donations. It's because of your generosity that we can offer a high-quality camp experience at a reasonable cost that is inclusive of kids from all backgrounds and communities.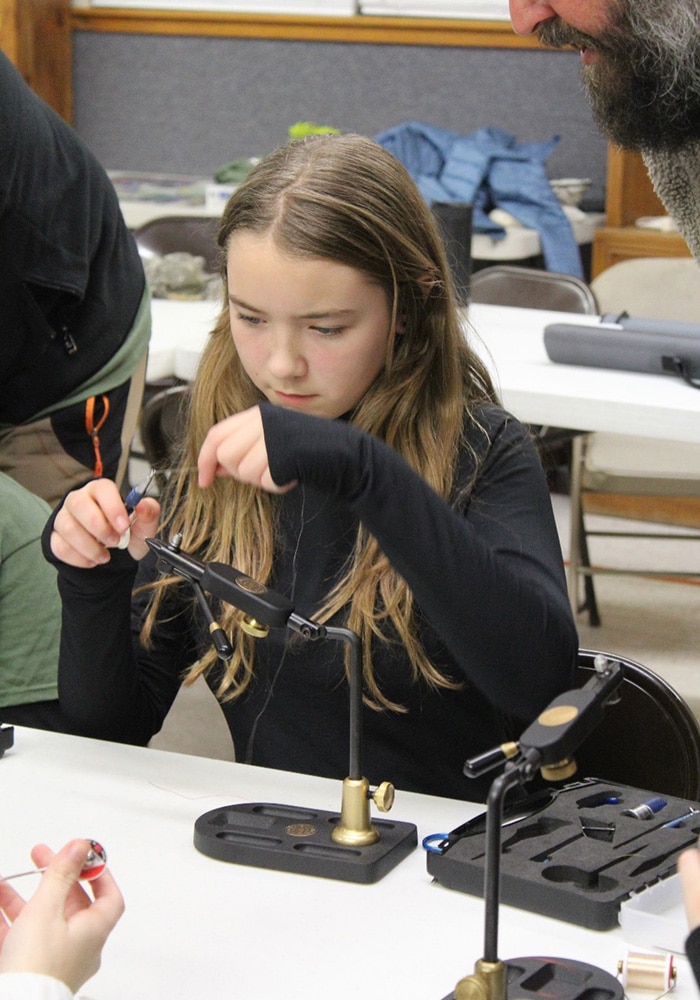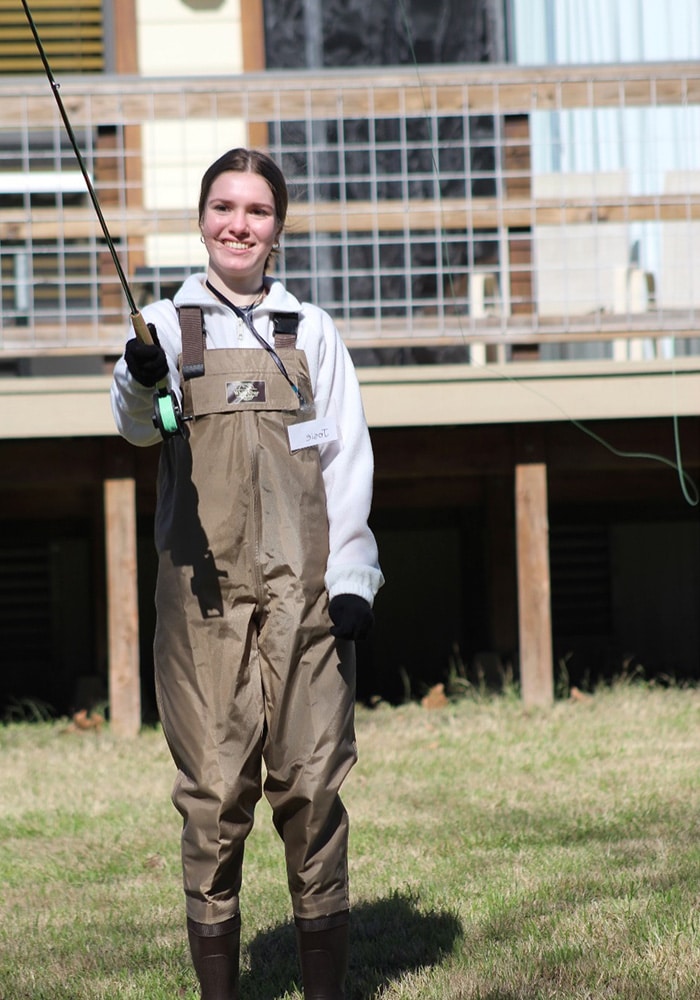 How can you help the GRTU Youth Trout Camp?
Attend the Gruene Outfitters Fly Fishing Film Tour @ Gruene Hall on April 26th
Sponsor a youth from your community
The 2023 GRTU Youth Trout Camp will be held January 14-15, 2023. Look for applications in September 2022.