GRTU is pleased to bring our members the Spring 2022 Newsletter. It's been a busy year so far with some phenomenal things going on within GRTU! A chronological recap of 2022 highlights so far:
GRTU Youth Trout Camp was a tremendous success and our thanks go out to Dakus Geeslin and all the volunteers who give so much of their time and energy to engage the next generation of conservationists and anglers. This camp is a vital part of GRTU's core mission and is a well run and highly respected youth camp.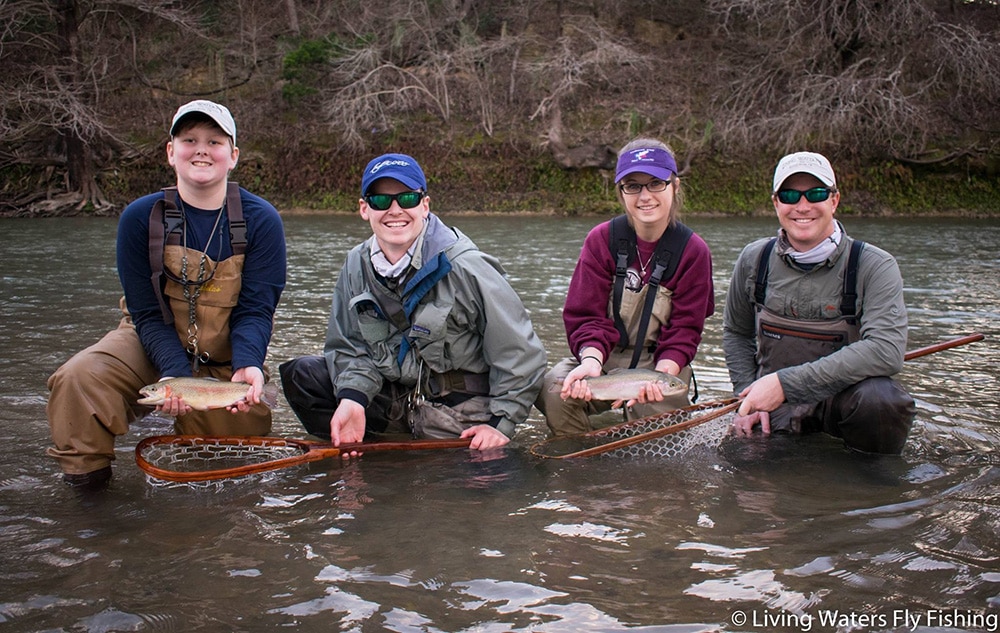 Troutfest TX was a high energy weekend and lived up to its billing as the finest fly fishing show in Texas. After cancelling TFTX 21 due to COVID concerns it was mighty fine to see old friends and meet new ones on the river in February. The banquet and movie night were packed, the expo sold out early and we raised a significant amount of money for our mission and other worthy causes. Our free expo, casting lessons, Kids Zone, on water demonstrations helped drive the attendance to near record highs as we saw over 3,000 people attend on Saturday and Sunday. This makes our Sponsors, Donors and Exhibitors much more likely to return which is one of the ways we have grown the event from 19 paying exhibitors in 2015 to over 75 in 2022 and only adds to the excitement of the weekend. Troutfest TX is an all volunteer run event and as a major fly fishing show is an extremely time consuming endeavor for a very small group of GRTU volunteers. Thanks to all those who make this an excellent NATIONAL event and allow us to further TU's mission and support so many worthy groups in addition.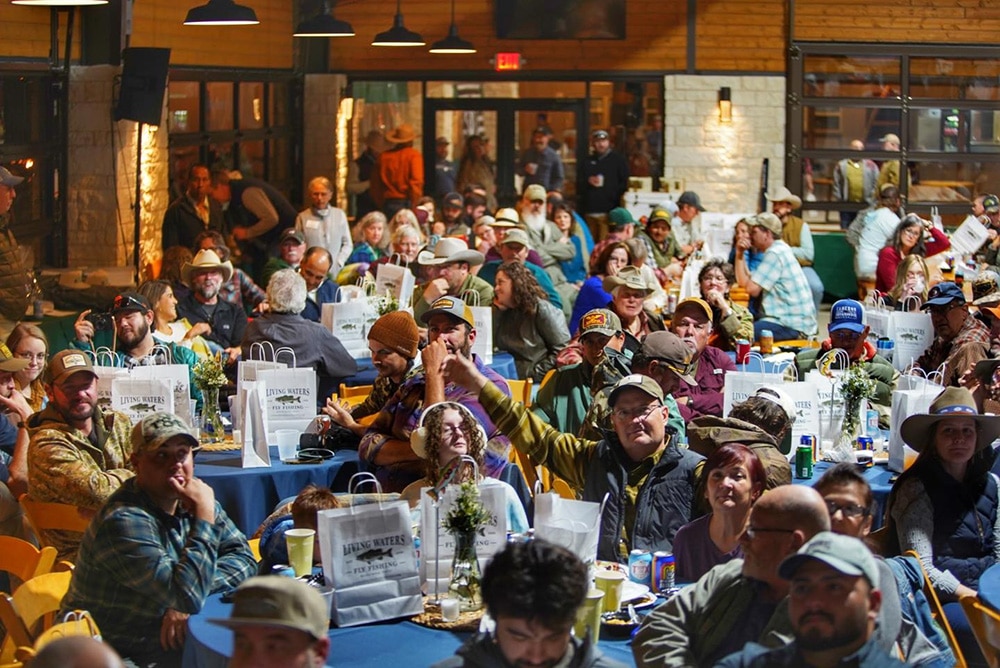 WORD of Comal County asked us to host an Education Station at Fun Fish 2022 and we enjoyed our time on the lake with them and taught basic fly fishing (thanks Ron McAlpin), talked GRTU and signed up quite a few new members. Thanks to Tiffany Yeates and Mark Dillow for taking time out of your weekend to host GRTU's table.
In an effort to align the LAP program better with the wishes of the LAP members, in March we sent a Survey to all LAP members. The LAP Committee will use the results along with other factors to assist in making their recommendation to the Board for changes to the program beginning this fall.
Robilyn Pettit joined us as the Membership Chair and has already been a huge asset to the Chapter in a very short time. Robilyn and her husband Jeff have been active volunteers with GRTU for quite a few years now. Her enthusiasm, professionalism and passion for TU's mission will benefit the chapter and new members immensely. She may be contacted at pettitr@grtu.org. Thanks for stepping up Robilyn!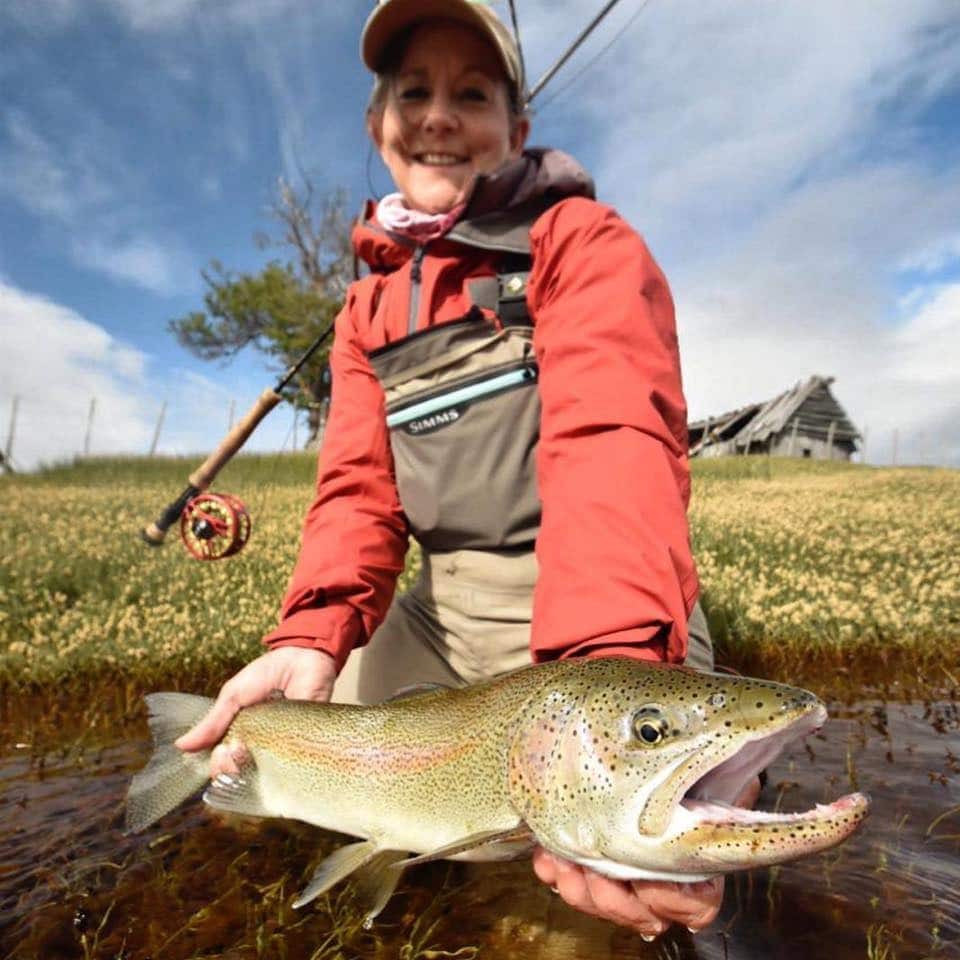 Early April saw us roll out the new GRTU.org! Michael Racis was the point person working with our outside IT company, ADLG Marketing, and their efforts have paid off and are much appreciated. It is vastly more mobile friendly and significantly easier to navigate and locate items. It has been live since April 2nd and the rollout has been exceedingly well received by members and smooth from a technical standpoint.
I hope to see many of you at the F3T hosted by our partners Gruene Outfitters at Gruene Hall on April 26th (tickets at https://flyfilmtour.myeventscenter.com/event/2022-Fly-Fishing-Film-Tour-Gruene-Outfitters-60034) and the GRTU Spring Clean Up on April 30th!
Please consider volunteering your time and talents with GRTU. We have less than 3% of our members who do so and as an all volunteer organization that number simply only allows for so much to get done. Even with that low number, I am amazed by the amount of high level programs and excellent results that are driven by this tiny sliver of our membership. We have an incredible group of "doers" and I am extremely grateful to them for their dedication and support.
Stay well and tight lines!